• Perry Wakeman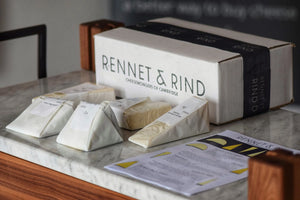 Welcome to "The Cheesemaker's Alphabet", where every letter tells a story seasoned with culture, and every entry gives you a slice into the world of artisan cheesemaking. From the artful ageing of affinage to the zestful zing of zinc, this alphabet journey is sure to curdle your notion of ordinary cheese. So, pull up a chair, and let's start at 'A,' where the air is rich with the aroma of artisan craftsmanship. Affinage We start at a very apt beginning. Affinage is the practice of ageing cheese under specific conditions to develop flavour and texture. Affinage is an art, often...
---
• Perry Wakeman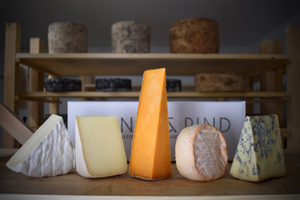 The art of cheese-making is so ancient, it predates recorded history. From ancient civilizations to modern delicatessens, cheese has been something we've practised to death and is part of what makes us human. But what more could we possibly do to make new cheeses, I hear you ask? Well, artisan cheeses are a completely different kettle of fish that will remould (pun intended) what you thought possible. Artisan cheeses go beyond the familiarity of cheddar or mozzarella and are a world brimming with flavours that are rare, unique, and divine. These aren't just cheeses; they are the work of passionate...
---
• Perry Wakeman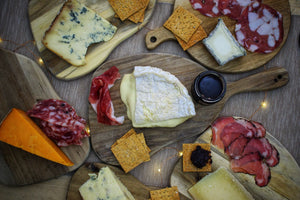 Who scoffs at a cheese board? They are the best way to bring people together while spreading culture with a shared gastronomic delight. And let's not even get started on the British love affair with cheese; it's a romance that's spanned centuries, and like any timeless romance, it only gets better with age. Not to toot my own horn, but as a two-time World Affineur of the Year award winner, I'd say I have the know-how to make a cheese platter that will give you a deeper appreciation for what we do. And with our rich selection of artisan cheeses...
---
• Perry Wakeman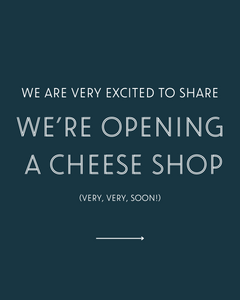 Stamford, 12/09/23 – In a delightful new addition to Stamford's vibrant independent shop scene, Mark, Jan, and Perry proudly announce the grand opening of Rennet & Rind this mid-September. With their combined expertise in affinage (maturing cheese) and acclaim as world cheese judges, this dynamic trio is set to reshape the cheese landscape of Stamford. Part of Rennet & Rind's charm lies in its thoughtfully curated selection of artisanal cheeses. Patrons can expect to taste distinctive cheeses like the traditional cloth-bound Wensleydale 'Yoredale (Old Roan)', a testament to the unparalleled flavours achieved by traditional cheese-making methods. This cheese particularly embodies...
---
• Perry Wakeman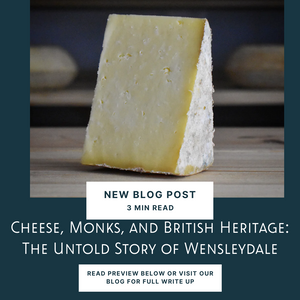 Let's take a little journey back in time, shall we? I've been thinking a lot about the origins of some of our favourite British cheeses, and guess what? We owe a massive shoutout to a group of Cistercian monks over in Wensleydale. That's right, these holy cheesemakers were the unsung heroes who started it all!You might be asking, "Who the heck are these Cistercian monks?" Good question! Way back in the 12th century, a group of French monks travelled to the valleys of Wensleydale, North Yorkshire. Their mission? To spread spirituality and, as it turns out, kickstart the British love...