Client Entertaining & Company Celebrations
Online or In Person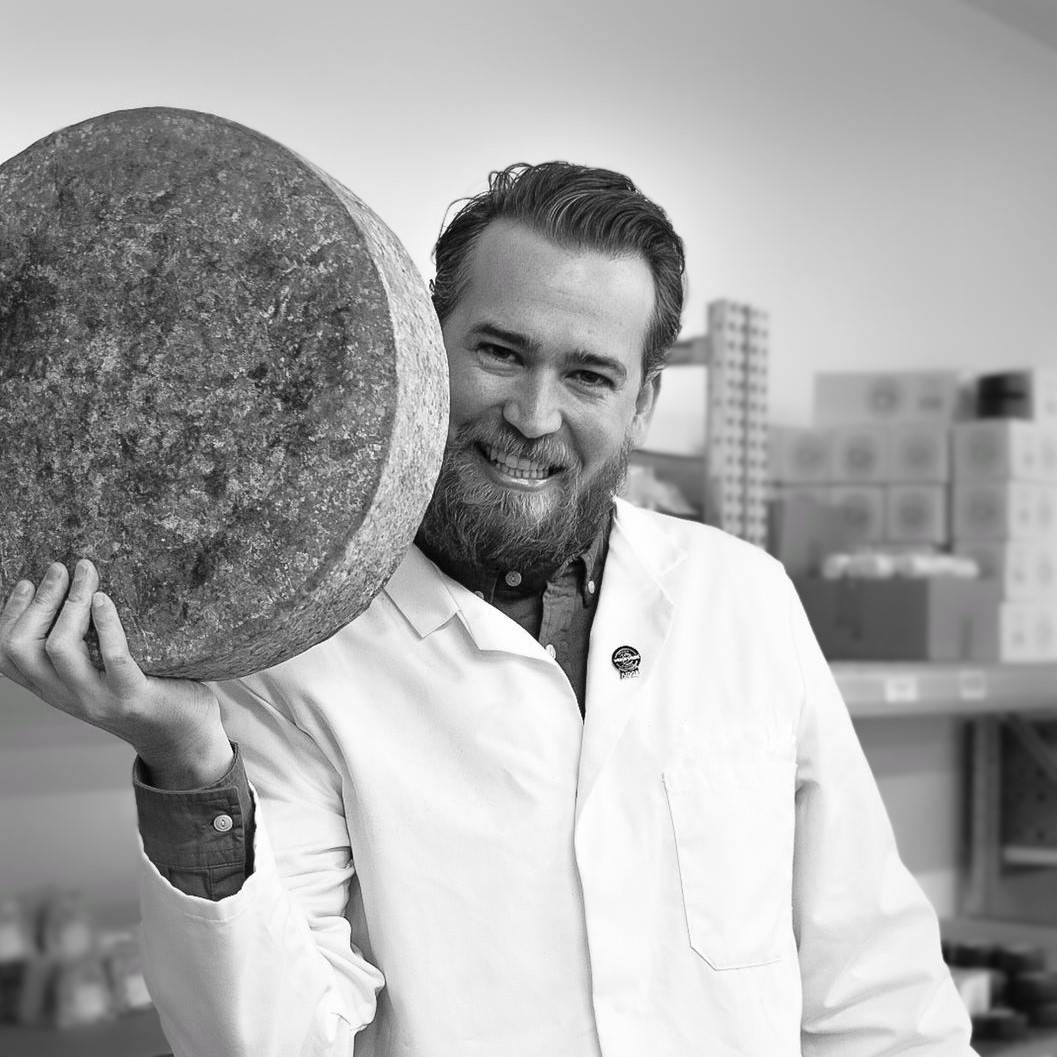 Perry James Wakeman, one of the country's leading cheese experts and World Cheese Awards Judge, will join you to share his love of cheese, giving you an insight into the dark arts of maturing cheese, and how to enjoy cheese like an expert.
Along the way, you'll discover some of the greatest artisan cheese in the British Isles made on the farm by small independent cheesemakers, and lovingly aged in our maturing room.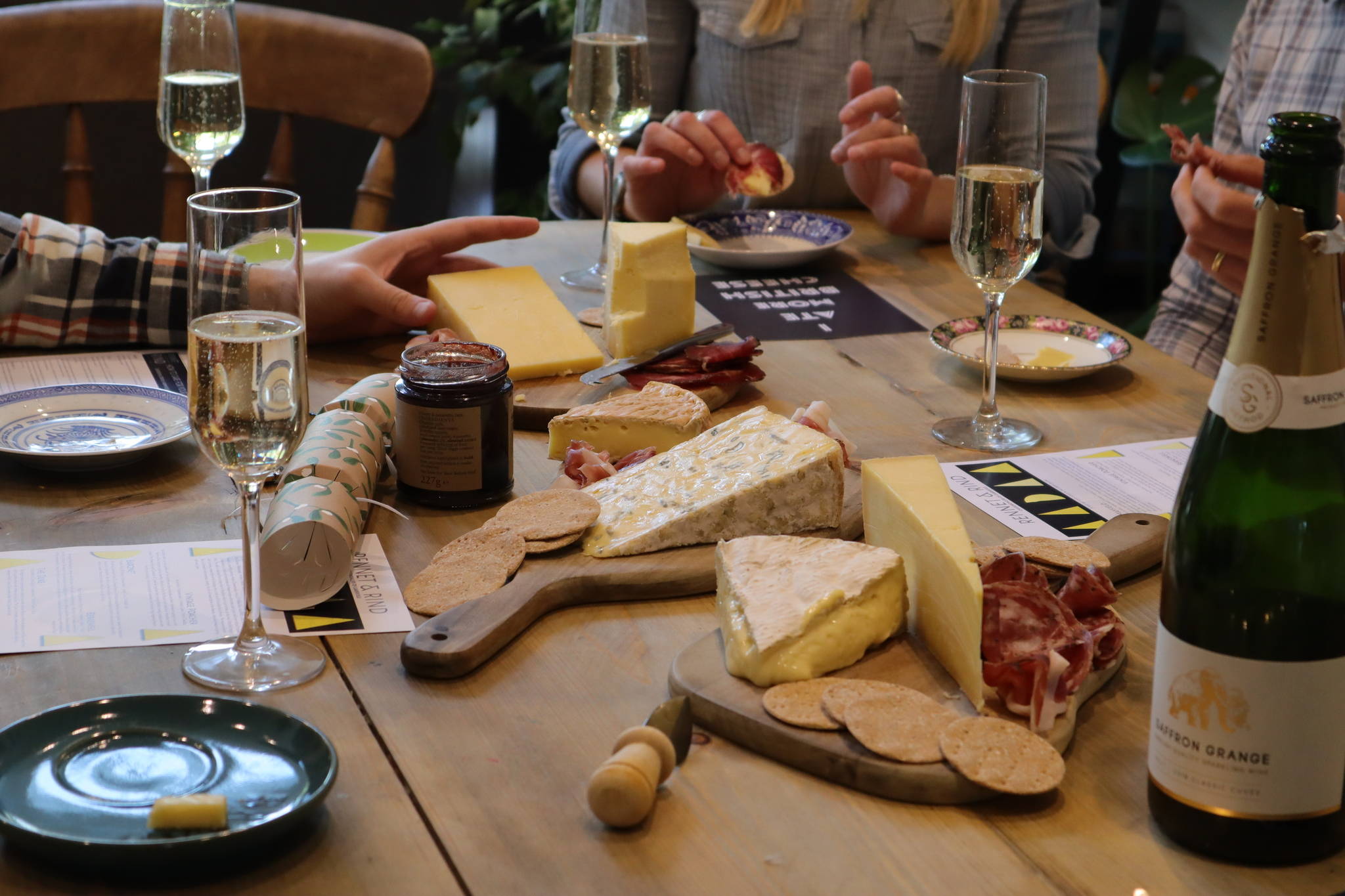 Your clients will receive one of our beautifully presented cheese boxes containing a selection of outstanding British cheese, together with tasting notes, score cards, and a 'how to care for your cheese' guide. You can also add exquisite wines that pair beautifully with our cheese.
We will tailor-make your box with your company branding and personalised messages. Just let us know and we will do the rest.
Hosted In Person or Virtually
Our tasting events can be hosted In Person or virtual. A virtual cheese & wine tasting last approximately 90 minutes and costs £250 including vat, however we offer the event for free when purchasing 30 or more £40 cheese boxes or the equivalent value.
This is a memorable and entertaining experience that we would love to share with you, we will be delighted to help.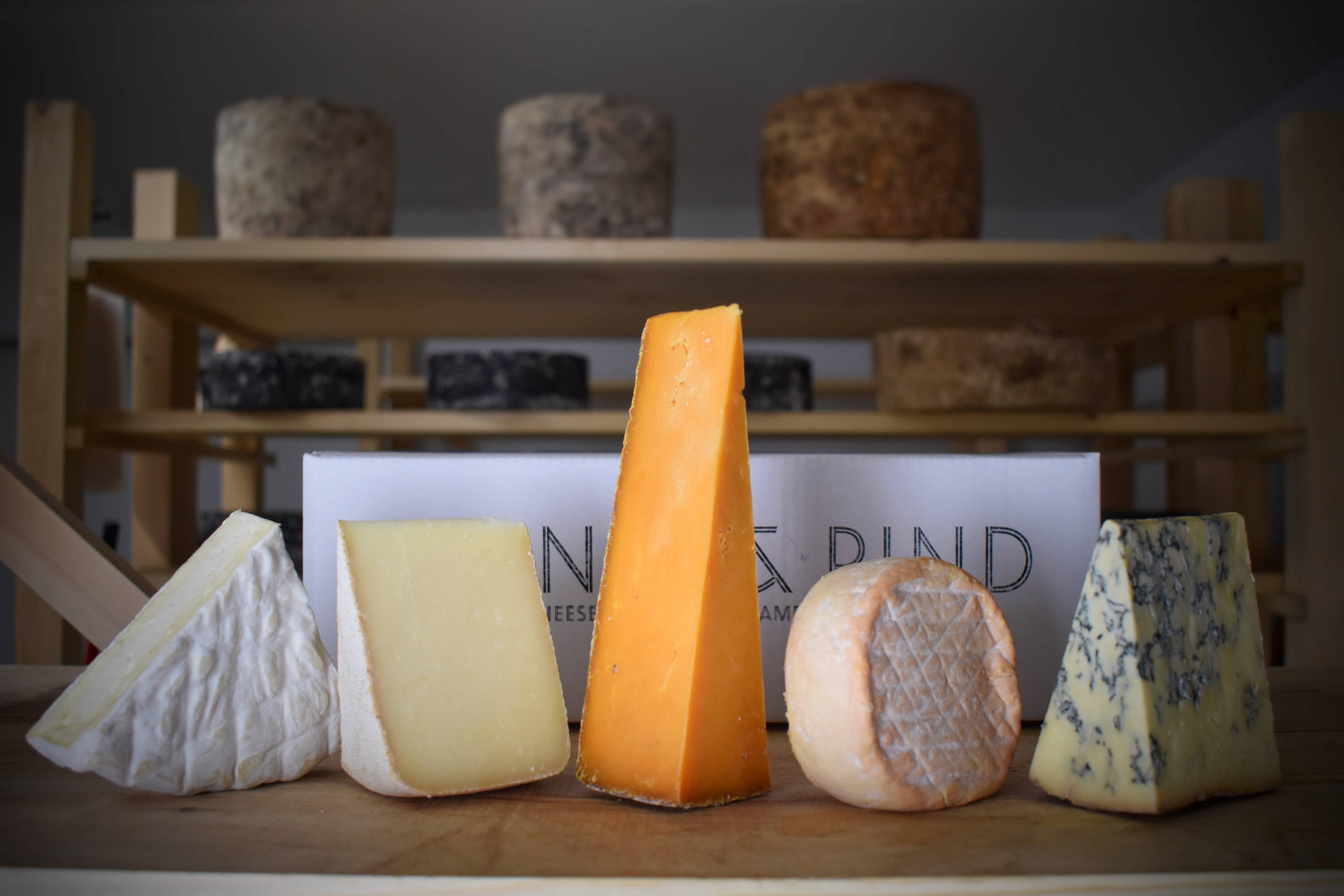 A wonderful idea for a corporate activity day. Have a great day out with the team and become a cheese connoisseur to boot.
Learn about the history of cheese, where it all began, why we have so many varieties, how cheese is made & matured, have a go at making some cheese and how to taste cheese like an affineur.
For anyone who has a love of cheese and wants to know more, this is a fantastic opportunity to increase your enjoyment of cheese and become a certified cheese connoisseur. Presented by our cheese experts, this one-day course includes plenty of cheese tasting, the Academy of Cheese delegate pack, access to online training materials & examination, a light lunch, and refreshments.
Rennet & Rind is an award-winning Cheesemonger based in Cambridge, sourcing & maturing outstanding British artisan cheese made on the farm by the very best independent cheesemakers and lovingly aged in our maturing room. The art of maturing cheese. We have over 40 years experience in selecting, ageing, and grading the finest cheese in the British Isles. Alongside your cheeses you will get detailed tasting notes, score cards, a 'how to care for your cheese' guide, and a QR code to a walkthrough video which you can stream on our YouTube channel.
Our perfect cheese companion recommendations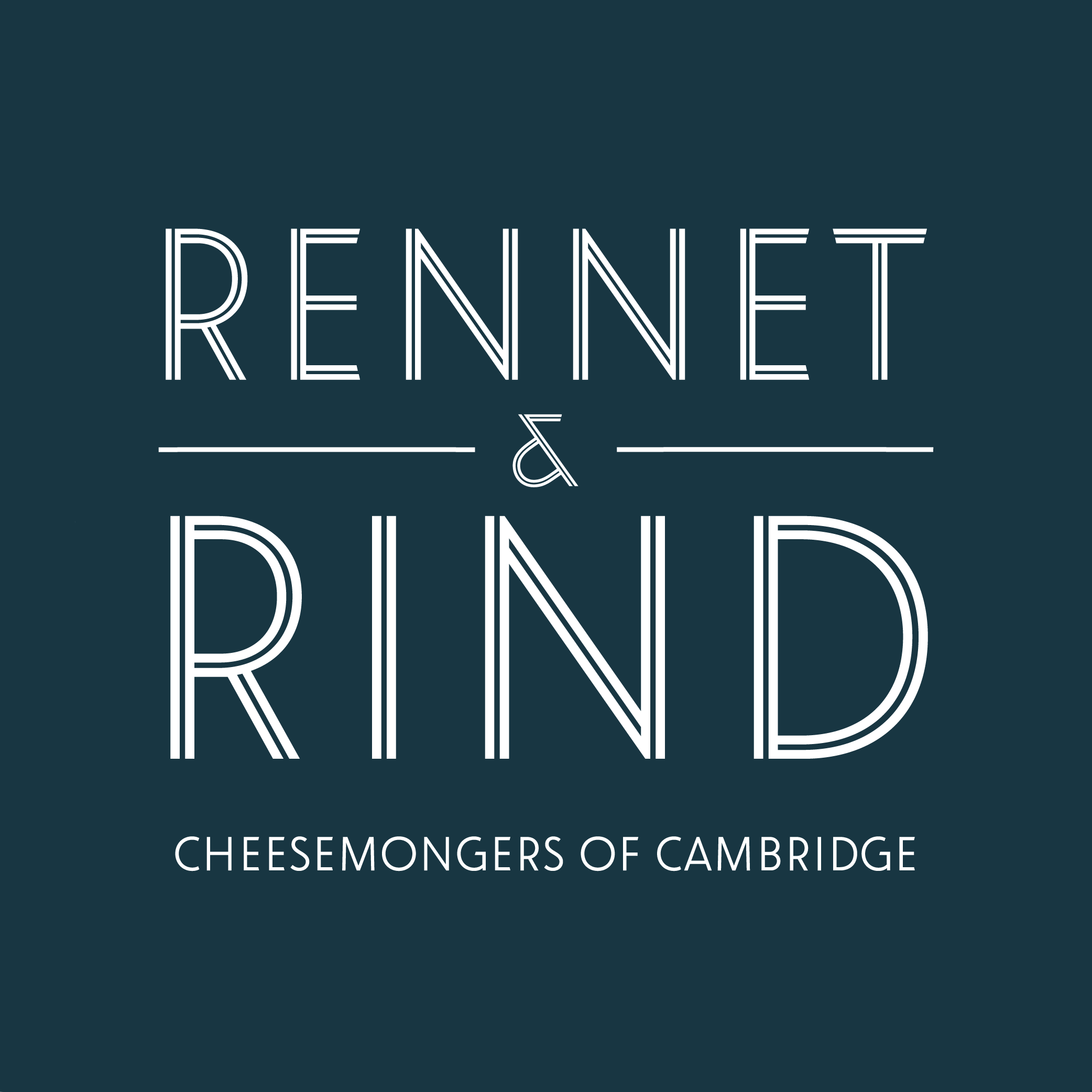 "From the outset, Perry and Will worked brilliantly well together, as we were taken on a wonderful journey, pairing exceptional wines with exquisitely refined artisan cheese. Perry was very entertaining, sharing his expert knowledge of the curated cheese with lots of engaging interaction and plenty of audience participation which made for a fun afternoon and great escape from the challenging year we had. The reaction and response from our clients to the tasting was incredible. The event was clearly a triumph and went down a storm. I can't recommend Rennet & Rind highly enough and this is definitely something we will be looking forward to doing again.
Dana Tobak, C.B.E
Founder and CEO of Hyperoptic Ltd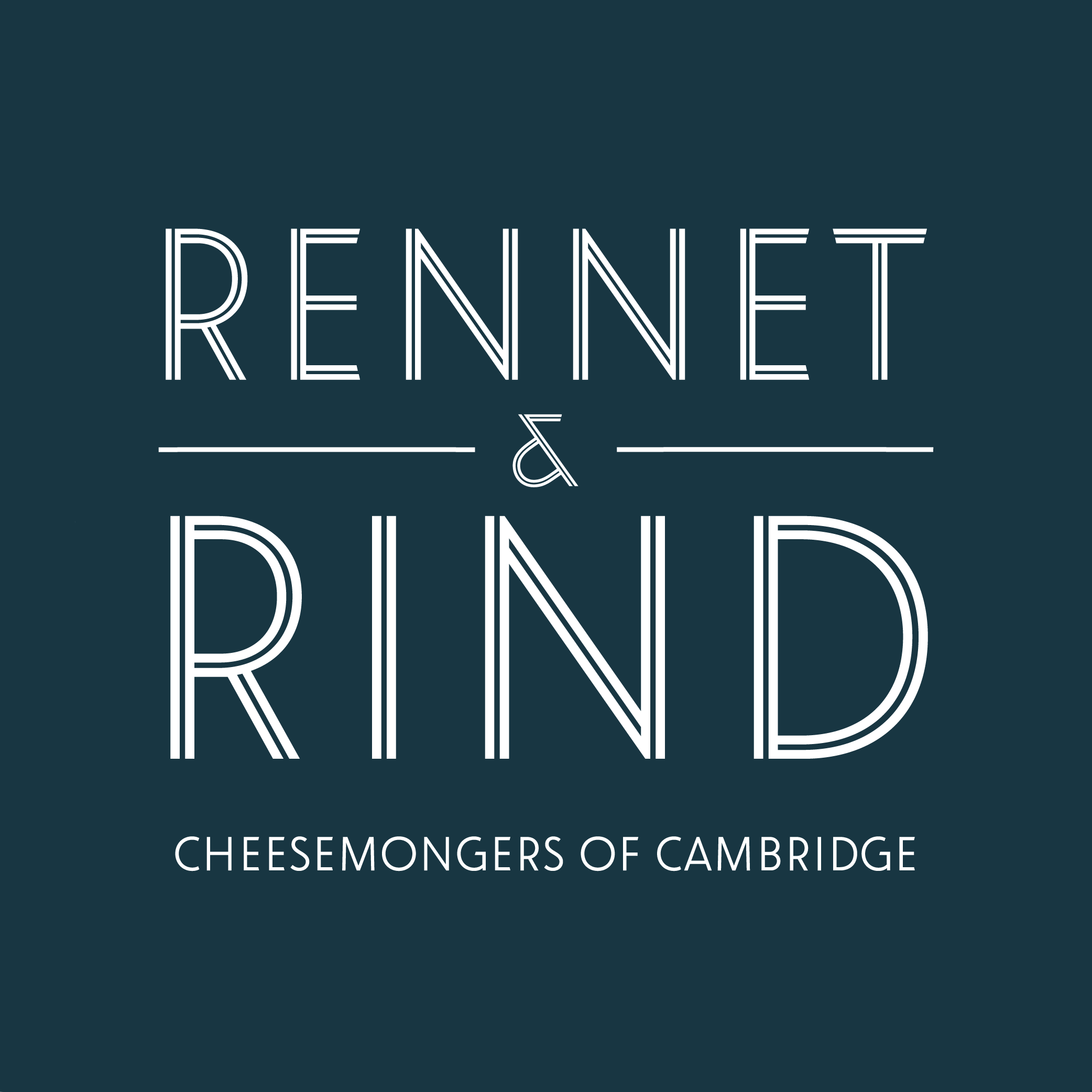 "Great original cheeses delivered to the door within a few days, in a chilled box, each one wrapped in re-sealable waxed paper to help keep it fresh. What could be better? Unfortunately, they were all eaten before I had a chance to take a picture! Our party guests of last weekend all demanded to know the source of these delights, which says a great deal about the quality from Rennet & Rind."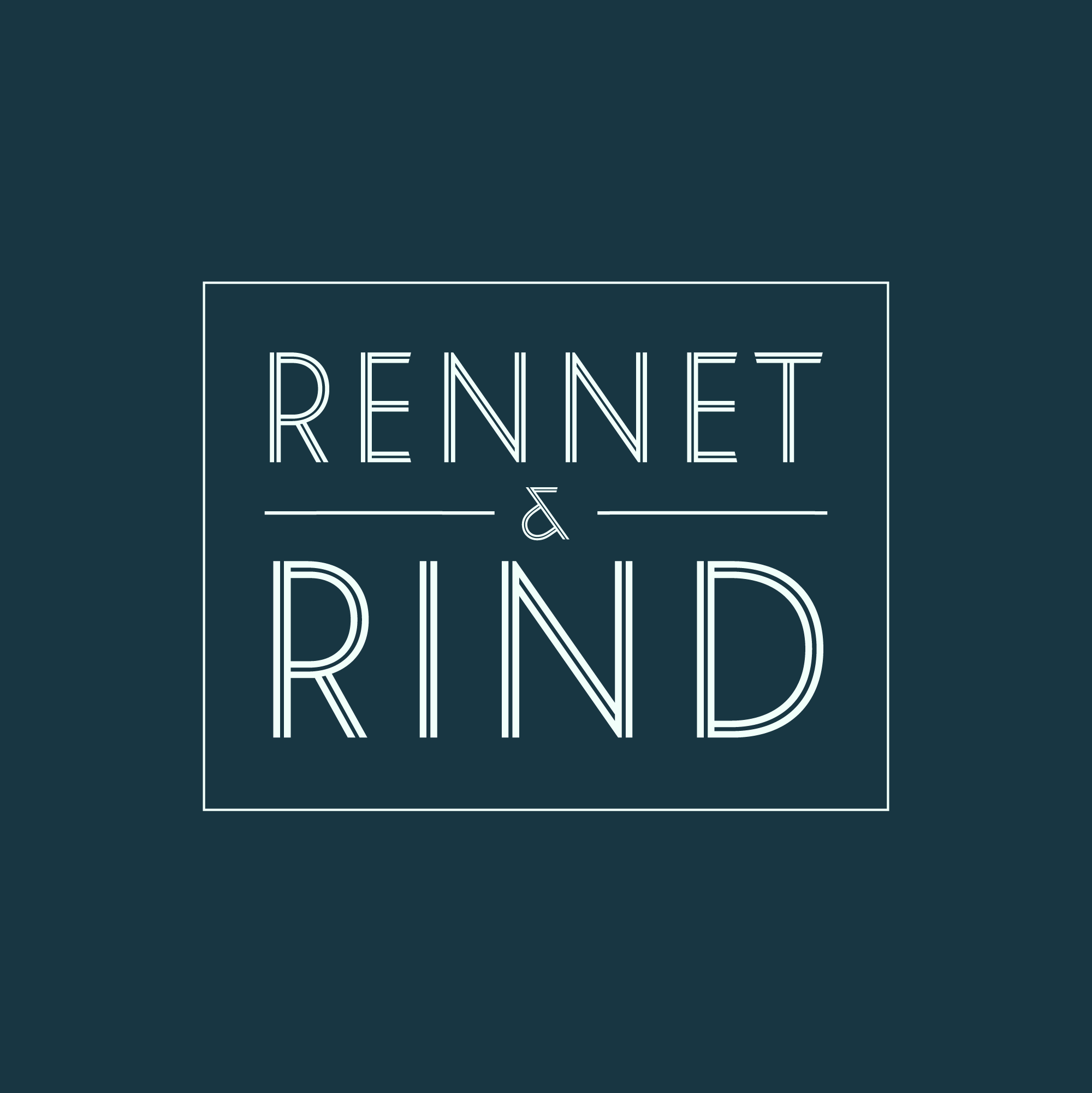 "A fabulous experience from start to finish, the Mystery Cheese Boxes we ordered during lockdown were an absolute delight. The packaging is luxurious, the tasting notes make you feel like a fromager and as for the cheese... Each box provides a delicious variety of types, textures and tastes and even the younger members of our family were daring enough to try them all. I honestly can't recommend the Mystery Box highly enough. We will be ordering again soon."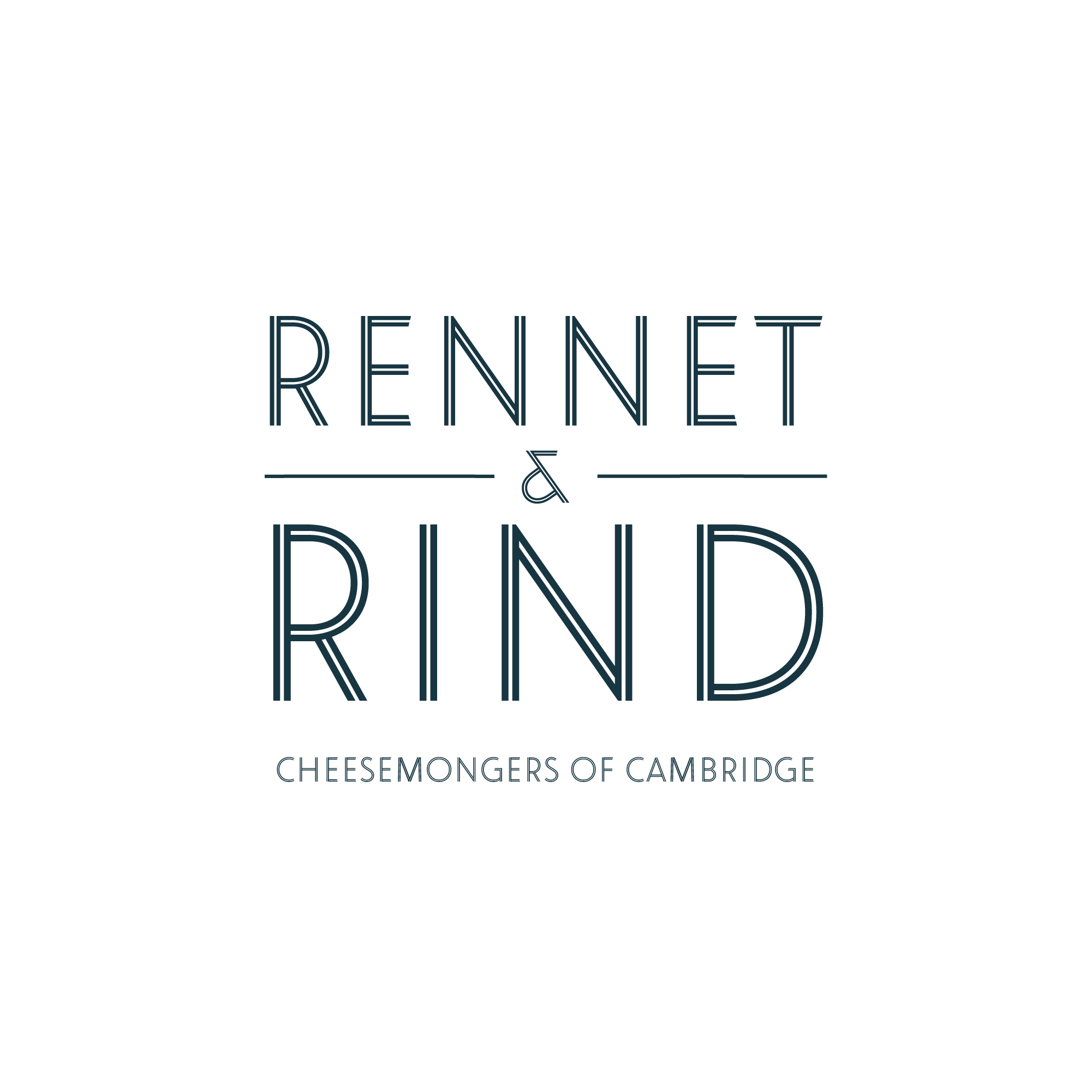 It is illegal to sell alcohol to anyone under the age of 18 years in the UK. By clicking enter and purchasing our exquisite wines you are confirming that you are aged 18 years or older.