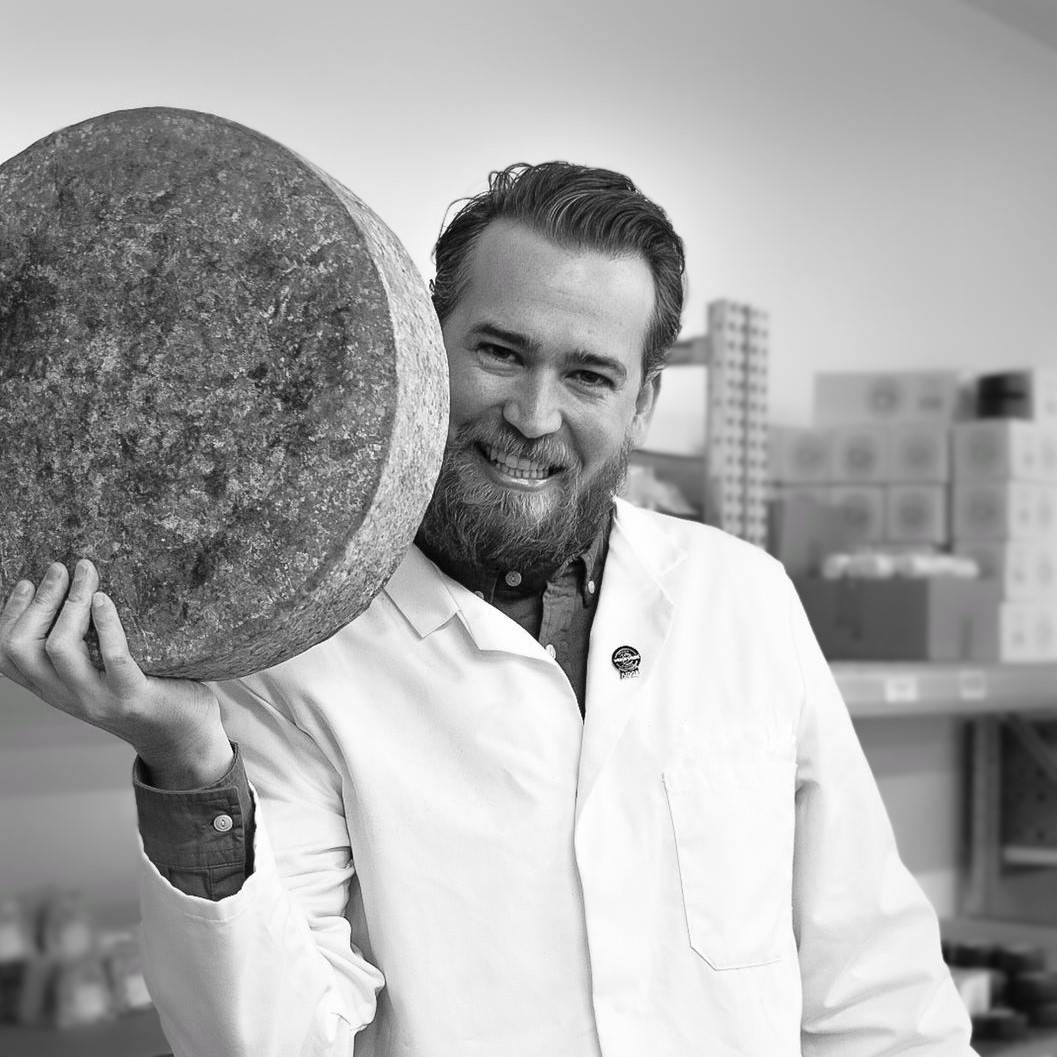 Perry James Wakeman
Sales Director @ Rennet & Rind
Perry is a Certified MonS Affineur, working and studying under Hervé Mons, Meilleur Ouvrier de France (Best Artisan Craftsman of France), in the 9 MonS maturing cellars located in the Auvergne Rhône-Alpes region. Perry currently holds the highest certification possible with the Academy of Cheese and is a regular contributor to the Academy's curriculum. He was asked to judge at the World Cheese Awards in Bergen, Norway in 2018 and again the following year in Bergamo as a Captain Judge.
In 2020 he was asked to present a Masterclass at the British Cheese Weekender, and once again in 2021 where Perry matured one artisan cheese at three different profiles to illustrate the importance of affinage to cheese. This Masterclass can be view here.
In 2021 Perry Judged at The Virtual Cheese Awards.
In 2021 Perry Judged at the Melton Mowbray Artisan Cheese Awards. The cheese he selected for best on his table which in turn would be nominated for best cheese, and that cheese would go on to be judged the Supreme Champion (Best Artisan Cheese in Competition).
Perry is 'Head of Cheese' at Rennet & Rind, responsible for maintaining the strong relationships we have with our British cheesemakers, regularly visiting them on the family farm to batch select our cheese. Perry also looks after our Rennet & Rind maturing room, using his expert knowledge to ensure every cheese that leaves us arrives to you at its very best.