• Perry Wakeman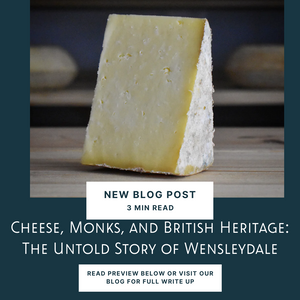 Let's take a little journey back in time, shall we? I've been thinking a lot about the origins of some of our favourite British cheeses, and guess what? We owe a massive shoutout to a group of Cistercian monks over in Wensleydale. That's right, these holy cheesemakers were the unsung heroes who started it all!You might be asking, "Who the heck are these Cistercian monks?" Good question! Way back in the 12th century, a group of French monks travelled to the valleys of Wensleydale, North Yorkshire. Their mission? To spread spirituality and, as it turns out, kickstart the British love...
---
• Perry Wakeman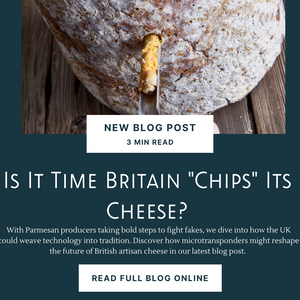 Amidst the rolling hills and age-old pastures of Britain, cheesemakers have been crafting, nurturing, and aging their wheels of wonder for centuries. Each cheese holds a story, from the grazing fields to the hands that moulded them. Just as every citizen has a passport, isn't it time our cheeses have their own biography too? Recently, our Italian counterparts made headlines by integrating microtransponders – or what I like to affectionately term "cheese passports" – into their world-renowned Parmesan. These tiny devices ensure the cheese's authenticity, its origin, and journey remain transparent. It's a modern solution to an age-old problem: counterfeits....
---
• Perry Wakeman
Rennet & Rind is delighted to announce a milestone achievement in our cheese journey: we've been awarded the prestigious 'SALSA + Cheese' Accreditation! This seal of approval places us in a distinguished category of artisan cheesemongers and makers who demonstrate excellence in hygiene, food safety, and quality control, according to the rigorous criteria set by the Specialist Cheesemakers Association. The 'Safe and Local Supplier Approval' (SALSA) + Cheese is an esteemed accreditation programme specifically for the cheese industry. It unifies the efforts of SALSA and the Specialist Cheesemakers Association (SCA), pooling their expertise in food safety to develop a rigorous...
---
• Perry Wakeman • AFFINEUROFTHEYEAR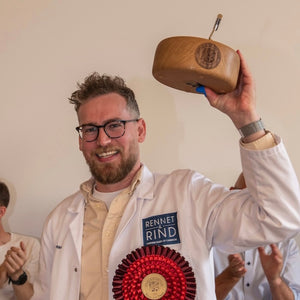 Perry James Wakeman of Rennet & Rind Wins Prestigious "Affineur of the Year" Title Second Year Running Rennet & Rind, the renowned cheese affineur, is ecstatic to announce Perry James Wakeman's repeat triumph in claiming the prestigious "Affineur of the Year" title for a second consecutive year. This notable achievement in the world of cheese affinage was unveiled at the ceremony hosted by the Academy of Cheese & Quicke's at the Chinese Exchange, London on 14th June 2023. Renowned for his exceptional skill in cheese affinage, Wakeman excelled in the challenge that tested the intricate craft of maturing cheese to...
---
• Perry Wakeman • Cheese Making • Rennet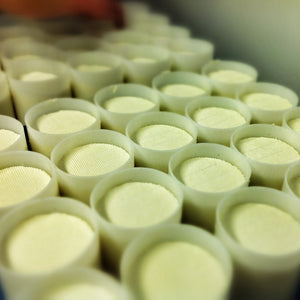 When it comes to cheese production, rennet is a crucial ingredient that plays a vital role in the coagulation process. Rennet is an enzyme responsible for causing the milk to coagulate and turn into junket, which is cut, and then separated into curds and whey. A vital part of cheese making cheese. With rennet, we can produce many types of cheese that we know and love. In this blog, we will discuss rennet, its types, how it works, and its role in cheese production. What is Rennet? Rennet is an enzyme found in young mammals' stomachs, such as calves, lambs,...