Who scoffs at a cheese board? They are the best way to bring people together while spreading culture with a shared gastronomic delight. And let's not even get started on the British love affair with cheese; it's a romance that's spanned centuries, and like any timeless romance, it only gets better with age.

Not to toot my own horn, but as a two-time World Affineur of the Year award winner, I'd say I have the know-how to make a cheese platter that will give you a deeper appreciation for what we do. And with our rich selection of artisan cheeses at Rennet and Rind, you're guaranteed a splendid array. Let's embark on a trip to the decadent world of cheese platters, which will bowl you over with a density of textures, flavours, and history.
Curating the Perfect Cheeses for Your Platter
Let's get straight to business with the main part of the cheese platter. A good cheese selection is a balancing act of having variety from aged to blue and soft to firm cheeses, as well as carefully leading your tastebuds on a journey.
Choose local artisanal cheeses to get a spread of varied cheeses that are connected by the culture of the region. You could get a taste of Yorkshire, Nottingham, Lincolnshire or elsewhere, all on one platter. If you're unsure of how to craft a cheese board, our Mystery Cheese Boxes are an ever-changing selection of cheeses hand-picked by yours truly!
Set your cheeses out for 30 minutes before eating them and the flavours will be much more potent on the tongue. And, in the interest of presentation, a board made of rustic wood, sleek marble or another high-quality material will make the food look more appetising.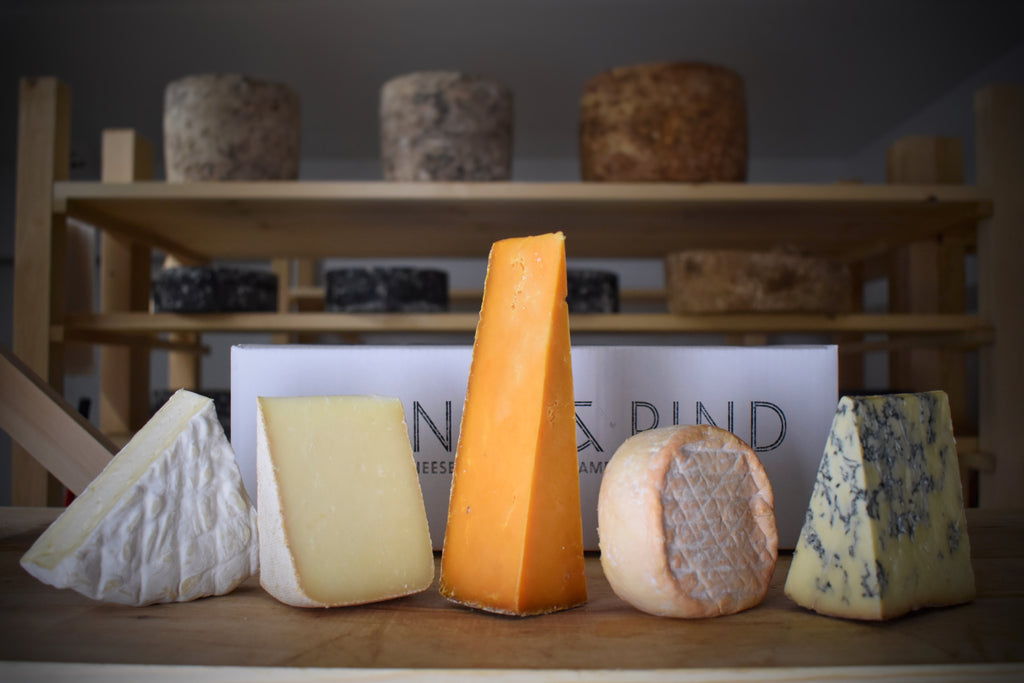 Accompany with Crackers and Bread
Cheese and crackers are an instinctive pairing - as natural as tea and biscuits. That extra crunchy texture beneath a soft or crumbly cheese gives you a fuller appreciation of the cheese and allows you to place other food items on top of the cheese like a cracker sandwich. At Rennet and Rind, we have sourdough crackers, wafers and toasts that are finely made to be the perfect savoury compliment. But, if you're leaning more towards a fruitier, nuttier undertone, a crisp toast biscuit is your answer.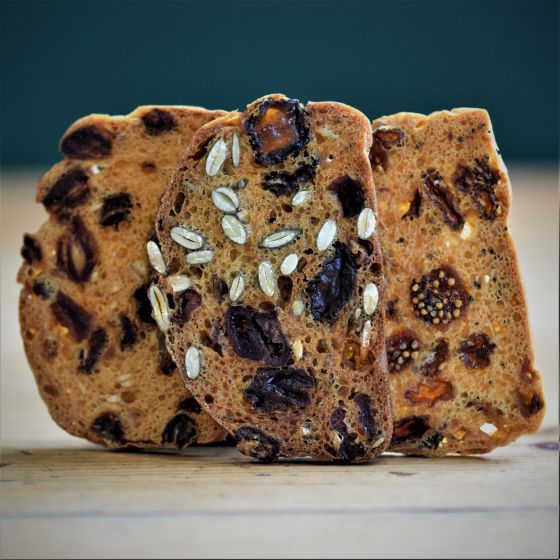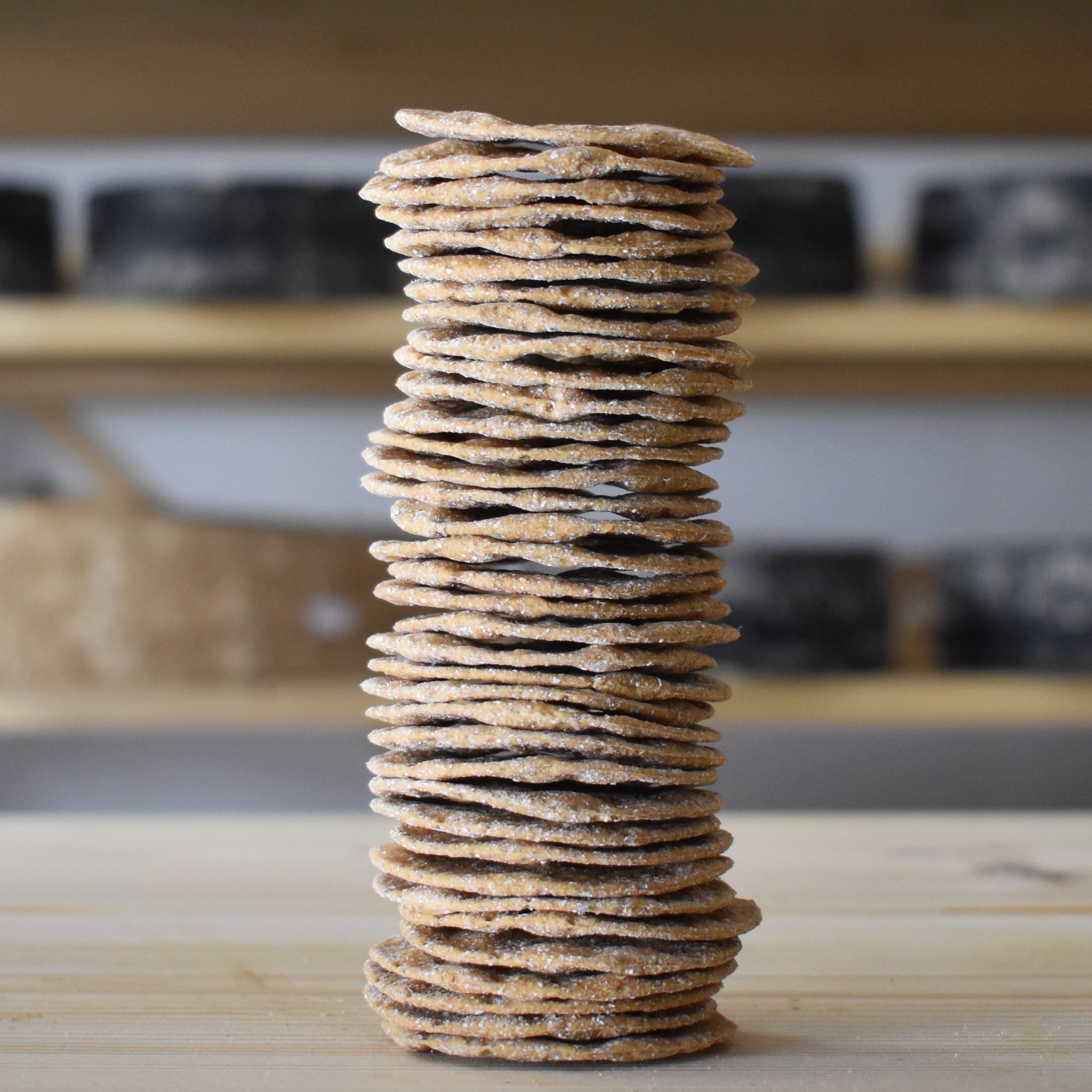 Enhance with Meats, Fruits and More
Looking to go all-out and create a world of food that is centred around enhancing your cheeses? Try additional culinary delicacies that you can add to your platter. You could turn your cheese board into a charcuterie meat selection, which is its own delicacy as rich as cheese boards that have dashings of salami, pancetta ham and coppa. Grab some brine-based food such as olives and pickles for a salty, piquant flavour, and dried or fresh fruit such as grapes, berries and stone fruits are an excellent compliment so long as they are in season.
Intensify Favours with Spreads
Finally, spreads such as chutneys, jams and butter are where you experiment with combining flavours. You could add a dark spice flavour that pairs well with mature cheeses to bold savoury rushes that are attuned to the taste of a camembert. Introducing these spreads can elevate even the simplest of cheese boards.
Enliven Your Cheese Board with an Artisan Cheese Delivery
Craving a bite of these exquisite cheeses? Rennet and Rind brings artisan cheese-making to your doorstep. Dive deep into the UK's rich cheese heritage with product offerings that go beyond your everyday supermarket picks.
Our acclaimed Mystery Cheese Box is a favourite among our dedicated cheese enthusiasts. Each month, we curate a fresh collection of the UK's finest artisan cheeses, allowing you a glimpse into our vast selection. These boxes are paired with complimentary crackers, informative cards detailing the history of each cheese, and an art piece inspired by the assortment. Discover the intriguing, delightful, and purely enchanting realm of artisan cheeses with Rennet and Rind today.
PAIR YOUR CHEESE WITH ONE OF THESE PLATTER ACCOMPANIMENTS